At first glance, Bodø may seem a rather unattractive post-war town with not much going on. But look a little closer and you will see why Bodø has been named the European City of Culture for 2024. The town is working hard to regenerate itself as a lively hub for people of all ages and nationalities, and it's really starting to show. From the vibrant murals on the sides of otherwise ugly buildings to the sleek new library and cultural centre on the harbourside, there's plenty to see in this cool (literally) Arctic town.
Learn about how Bodø grew from an isolated farm into the second-largest city in Northern Norway.
Read More »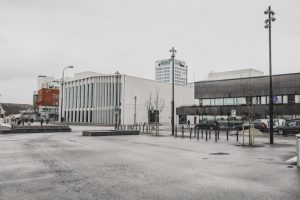 When you arrive in Bodø, opt for this 45-minute walk through the city before exploring on your own!
Read More »