The Coronavirus in Norway: Tourism-Related Restrictions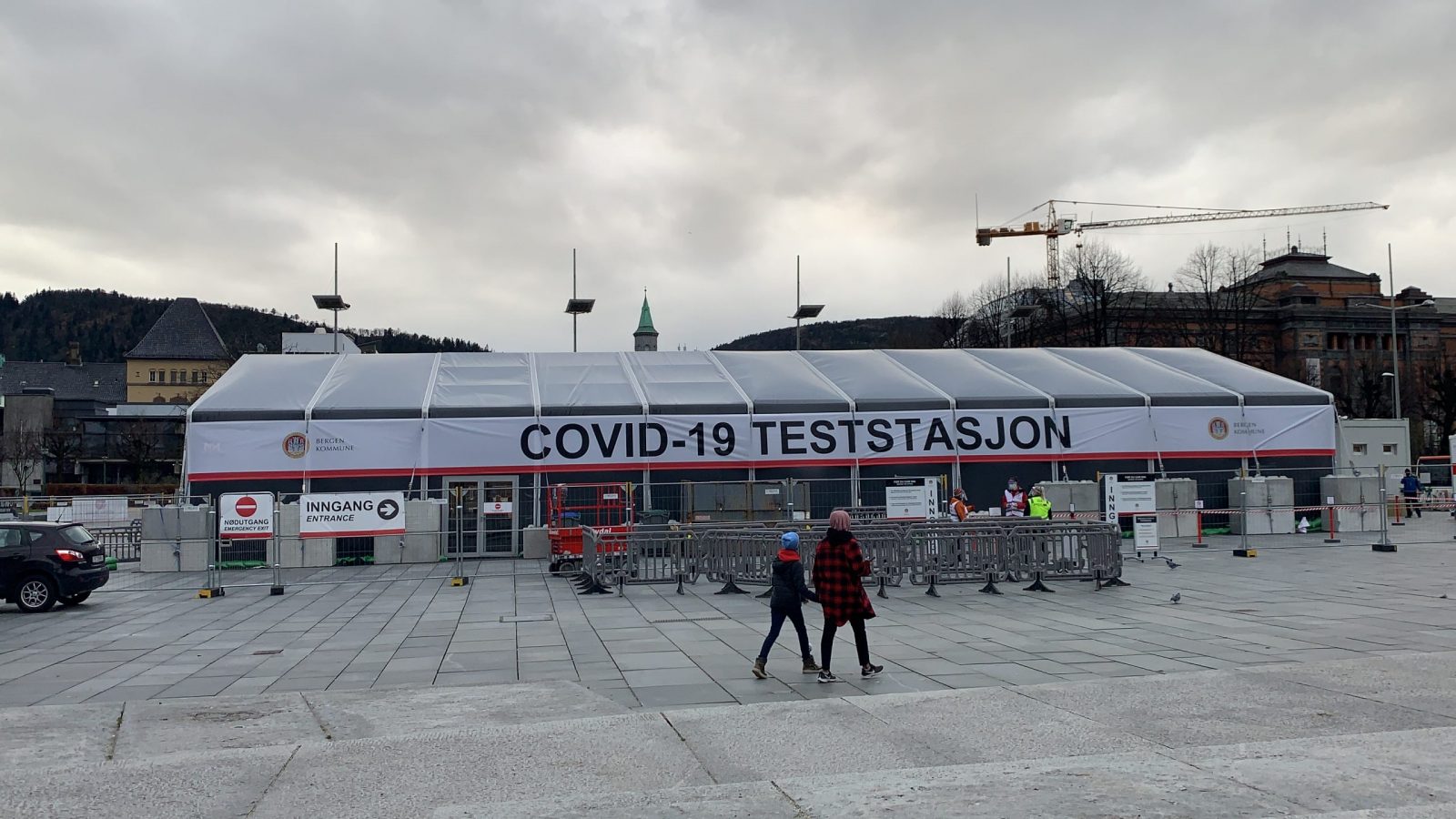 With 2020 being an absolute bust for the tourism industry, we are all awaiting some inkling of good news. We all want the borders to open and tourism to pick up as soon as possible. With talk of vaccines, there's some hope. The coronavirus in Norway has hit hard and affected huge parts of the tourism industry.
Since I'm a tour leader and local guide with tours booked for 2021 already, I'm eagerly watching the news for any glimmer of hope that I'll be able to work next year.
A lot of people wonder about the current rules regarding tourism. I've set up this page to monitor tourism-related corona news. I'm not so interested in how many cases Norway has, how it affects people moving or working in the country, and people living here so on. There are so many websites covering that, and I'll provide links for those websites in English. My main concern is what's happening to the tourism industry and when you can all come back into Norway.
I'll keep this website updated as news is released, but again, it'll all be tourism related.
Coronavirus in Norway
Keep it Short: What's Going On?
The coronavirus has hit Norway like everywhere else in the world. . Cases are going up quickly due to corona fatigue, new lockdown recommendations are in place but for many they are trying to continue life as normal.
It is highly recommended that you do not enter into Norway unless you absolutely have to.
Most museums and tourist attractions are closed. Hurtigruten is operating at a very limited capacity. Flights, trains and ferries are operating but at limited capacity.
What's Going On in Norway?
What are numbers like at the moment?
At the moment numbers are going up a little too fast for everyone's liking. This is mostly due to people being tired of the rules, students and young people. The most commonly affected age is 20-29, followed closely by 30-39. Another problem has been foreign workers coming in from countries with high rates of corona and not following the quarantine rules.
The numbers in hospital have not been rising like the cases. Deaths are very minimal and typically they have pre-existing conditions. Very, very few deaths are purely because of corona.
The Norwegian Health Authorities has an excellent graphs updated daily. It's all in English. You can view it here.
Another website with graphs is here.
Where can I find news?
The government puts out English-language press releases here.
What are the rules for daily life?
Helse Norge (the health website) has all the information you need about the coronavirus in Norway in English here.
Basically, most shops are open. Most restaurants are open, but in Oslo they can't serve alcohol. Some businesses have closed because of the pandemic. Almost all museums are closed.
How do you get tested?
Free testing stations have opened up all around the country.
Where are all the cases?
Understandably, the region most affect by corona virus is the most populated one: Oslo and surrounds. Oslo, the Oslofjord region and Viken county is by far the most affected region. Bergen follows, though not as closely. The smaller towns in the south, central Norway and the north have comparatively very few cases.
The Vaccine
Update 4 December: Norway has announced that it will begin vaccinating healthcare workers and vulnerable people in early January. There is a tier system in place, meaning that the most in need of a vaccine will get it first. The government has said they expect life to be 'normal' by summer.
Update 15 December: Norway will receive at least 500,000 Pfizer doses in the first quarter of 2021. Read more here.
The vaccine must have EU approval first, and then Norway will receive its vaccines through Sweden. This is because Sweden is part of the EU but Norway is not, however Norway follows EU guidelines for medicines. Sweden plans to begin vaccinating in late December.
There has been no mention of vaccine passports, borders opening, or anything to do with tourism.
Indications of Normal Life Coming Back
The Norwegian government has said they expect life to be 'normal' by summer 2021.
In Bergen, a summer concert with space for 20,000 people is already almost sold out and is expected to go ahead.
Social Distancing Rules & Guidelines
Who decides the rules?
Each county in Norway is responsible for setting its own rules. This is so, for example, strict rules in Oslo don't affect the people in Tromsø. However, and this is important, they are typically more recommendations than forced rules.
Up-to-date social distancing rules can be found here.
Staying home guidelines
From the 5th of November 2020, the national government has recommended that everyone stay home and limit social contact. This also means at private homes and cabins. The rules get a little convoluted with many 'if's' and it's tricky to write out. Check the link here for rules.
Face mask guidelines
Face masks are mandatory (but not strictly enforced) on public transport in Oslo and Bergen. They are recommended in places where you can't keep a 2m distance, like shopping malls. After spending some time in Oslo and Bergen, I'd say 85% of people wear facemasks in public places in the inner city. Much less so out in the suburbs. Click here for information about face-masks.
Travelling to Norway from Abroad
Can I come into Norway?
The borders are open from Europeans, and there are people arriving in Norway every day. But you must quarantine for 10 days.
Europe/EEA/Switzerland: if you are from a 'red' country, which is basically every country. 'Yellow' countries are exempt. At the moment (22 November), only some regions in Finland and the whole of Greenland are yellow.
Non-European (third country): You must have a specific reason for coming into Norway and have approval before arriving. This may include students or workers. For example, if you're an American wanting to come to visit and are okay with the 10 day quarantine, you will still not be allowed in. You must have a reason for coming. Besides, if you made it in and went through quarantine, you won't be able to do much.
At the moment, third countries are prevented from coming into Norway unless they have a specific reason until mid-January 2021.
Current rules can be found here.
International arrivals into Norway: information is found in English here.
You must also have a negative COVID-19 test taken within the last 72 hours.
EU rules for people from 'third countries' (non-European countries) can be found here.
See Also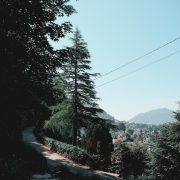 Do I have to quarantine?
Yes, everyone does. Even Norwegians. Some foreign workers are exempt from quarantine. They are workers from some regions in Denmark and Sweden, plus the whole of Iceland. See here.
If you do not have a permanent address in Norway, you must quarantine in a hotel. This includes if you are visiting friends, family or a boyfriend/girlfriend in Norway. Read about that here and here.
How does quarantine work?
You are in quarantine for 10 days after arriving in Norway. If you do not have a permanent address (i.e. you are not a resident or citizen), you must quarantine in a hotel. You pay 500 NOK a night for it. If you're a foreign worker, your company pays
Do not take public transport
You can go for a walk, but keep a 1m distance
Do not visit public places like shops and cafes. You can visit supermarkets and pharmacies if it's a necessity, but keep 1m distance
You have to eat in your room and can't use a common eating room. Food is placed on a tray outside you room, and then staff knock and leave the area.
You have to clean your own linen and put dirty items in a bag outside your room. Rules on this vary according to hotel
Travelling Within Norway
What's Still Operating?
Flights
All airlines are operating in Norway, but with less flights than usual
Each airline has different rules regarding rebooking, cancellations and so on
You must wear a face mask from boarding throughout the entire journey
Staff wear face masks
If you have a medical condition that prevents you from wearing a face mask, you must have a medical certificate
They try to make as much space between people on board, but also have to take into account aviation safety guidelines with regards to weight distribution. They may ask you to move seats on board.
Planes are disinfected between each flight. This may cause delays.
You can check which previous flights have been exposed to coronavirus here (in Norwegian but the graph is self-explanatory).
Trains
Trains are still operating across Norway
Moreover, trains are operating out of and into Norway, but you'll have to quarantine
You are not allowed to sit next to anyone (can we keep this rule when things go back to normal?)
Face-masks are required if you can't keep your distance
Ferries
Ferries are still operating
Hurtigruten & International Ferries
Hurtigruten is operated along a select part of the coast in the far north of Norway. It is not operating as a tourist boat; it is serving as a ferry for the remote North Norwegian towns. Hurtigruten is operating from Bodø to Kirkenes, stopping at the ports along the way.
Update 3 December: From January 2021, Hurtigruten will have five ships operating its Bergen – Kirkenes – Bergen route.
There are currently no departures from Bergen.
Hurtigruten has cancelled many of its expedition cruises abroad.
DFDS is operating between Oslo and Copenhagen, but you'll have to quarantine in either city upon arrival. Their information is found here.
The Color Line is operating between Oslo and Kiel, but you'll have to quarantine in either city upon arrival. If you stay on the boat, you can go Oslo-Kiel-Oslo and not have to quarantine. Read about it here.
What's Open?
Hotels
Most hotels are open, though some regional and independent hotels have closed down.
Corona safety measures depend on the county rules. For example, in Oslo it is mandatory to wear a facemask at breakfast (unless eating, of course) and in the hotel lobby
Museums, Galleries & Attractions
Museums and galleries are closed. Some close in the season anyway, while others have closed specifically because of corona. Some attractions, like funiculars and outdoor attractions, are still open.
Most museums are 'closed until further notice'
Hope this helps!
I hope this article has given you some help regarding what's going on in Norway.
Sadly, no one knows for sure what's going to happen in the future. No one knows when the borders will open, when life will go back to normal, and if you can travel to Norway next year. Norway is heavily influenced by what the rest of the world, particularly Europe and the USA, is doing.
I wish I could tell you when the borders will open, but sadly I can't.
If I missed anything that you want to be included in this post, please let me know in the comments.