If you are travelling in Norway around Christmas, you will often come across pinnekjøtt on the menu of Norwegian restaurants. A holiday favourite, pinnekjøtt is a meat dish built on tradition. Be sure to try it when in Norway!Table of Contents
What is it?
Pinnekjøtt literally means Stick Meat. It's a dish that consists of lamb or mutton on the bone with a side of rutabaga and potatoes. Some believe the name refers to the fact that birch twigs are placed on the saucepan when preparing, but it's believed the word 'pinne' can also reference the single ribs – aka 'rib sticks'. Today pinnekjøtt is protected through a Norwegian branding scheme called 'Beskyttet geografisk betegnelse' (literally protected geographic indication) which links pinnekjøtt to a specific area.
When do you eat it?
Norwegians typically eat pinnekjøtt around Christmas time; in fact, a survey found that 37% of Norwegian families served it on Christmas Eve, though as many as 70% of the population eat it during the Christmas food season.
Where does it come from?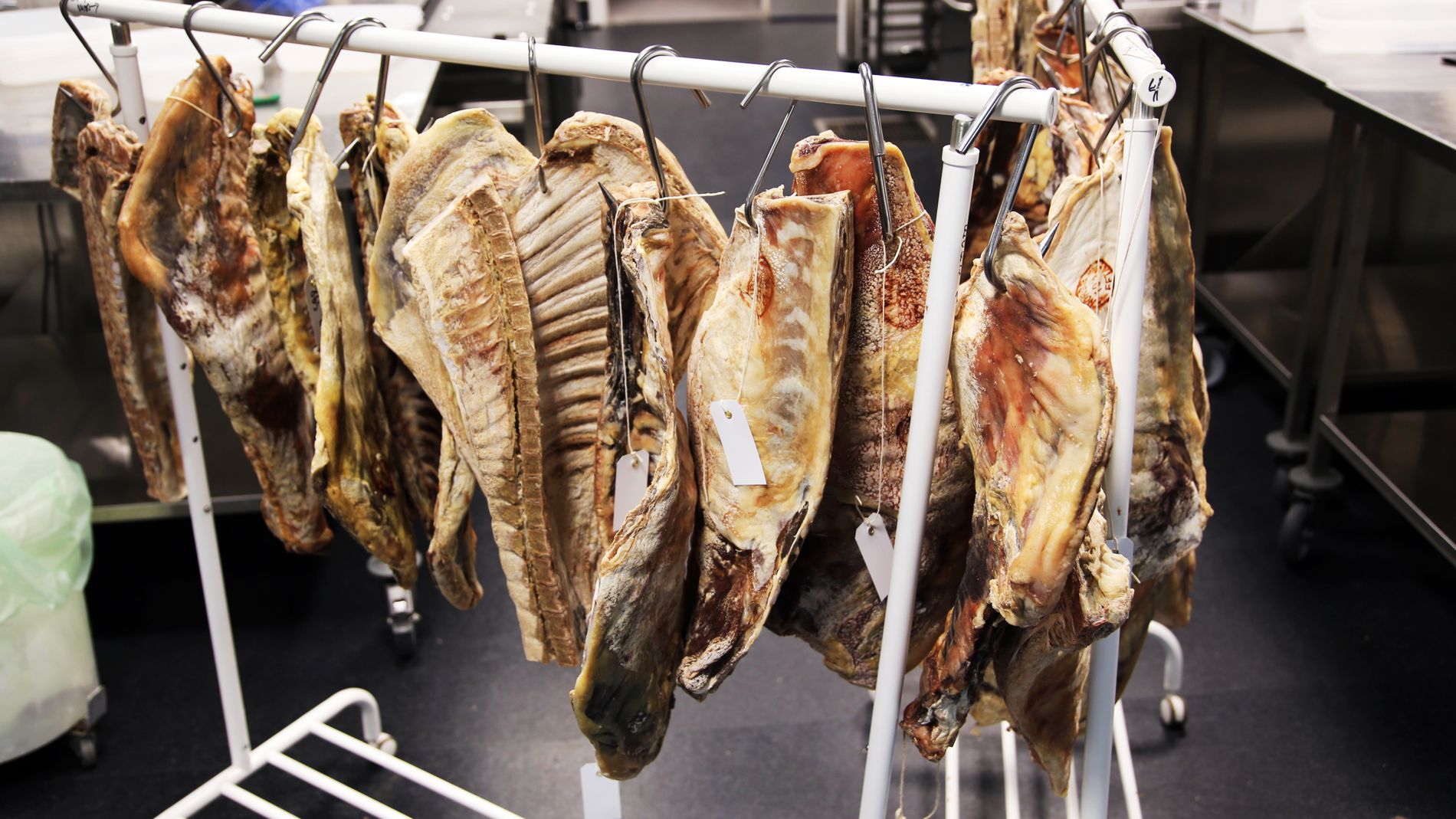 The dish is believed to come from Western Norway, though where it was originally made is unclear. Typically you'd find it in central Norway (Gol or Voss), Bergen and surrounds, and as far north as Trøndelag.
Pinnekjøtt can be traced back to the 18th century, but it's believed the preservation method dates back to the Viking Age. The tradition of smoked sheep can be found in Norway and the Faroe Islands as far back as the 11th century.
Pinnekjøtt became a traditional Christmas food because it was considered an upper-class meal. After all, the preparation process was long and not something that could be eaten every night. Additionally, the meat has a high fat content, making it attractive as a Christmas dish.
How is it made?
The way the meat is prepared is a traditional method for preserving food. The rack of lamb or mutton is cured in brine or sea salt – the brine method is much more traditional but could take a couple of weeks, whereas sea salt took 1-2 days. Once it has been cured, and when the weather is cold, the racks are hung in a cool, dark and ventilated place to dry for 4-8 weeks. In Western Norway, the racks are smoked before curing – this was started by the Vikings who were trying to prevent mould growth during the drying process.
The salting of the pinnekjøtt absorbs water and pulls it out of the meat, making the meat more durable. A variety of chemicals are added through the smoking process, including antioxidants and nitrogen compounds that prevent bacteria from flourishing.
Before the meat is cooked, the racks are separated into individual ribs. The ribs are soaked in water for 7 hours to rinse out the salt and reconstitute the meat. After the meat has been soaked, the ribs are steamed in water with a saucepan for 3-5 hours. In some methods, a layer of twigs from birch trees are placed in the bottom of the saucepan instead of metal steam.
Traditionally, this method was carried out by the family. Today, the pinnekjøtt is prepared commercially and sold in supermarkets, smoked or unsmoked, ready cut and even sometimes also soaked, ready for cooking.
See Also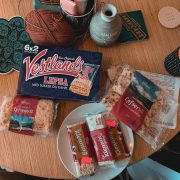 Pinnekjøtt is traditionally served with mashed turnip, potatoes and broth from the seaming process. There are different versions all over the country, though. For example, in Voss they serve it with Vossakorv – spiced and smoked sausage of pig, sheep and bull.
Where do you find it?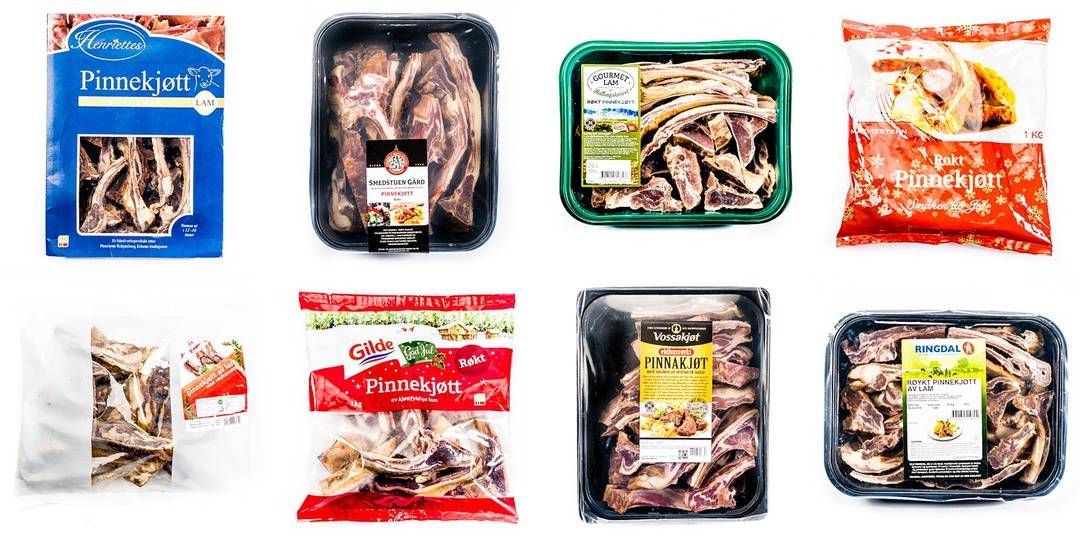 Supermarkets
These days, pinnekjøtt is a commercial business and it is typically found in supermarkets, though some farm families would still preserve it themselves. Typically it was only found in supermarkets in November and December, but these days it's common to find it in supermarkets as late as February, or even all year round in larger supermarkets like Meny. January and February is typically a good time to buy it in supermarkets because it's often discounted.
Supermarkets will either sell it frozen or ready to cook.
Restaurants
Pinnekjøtt is a common menu item for restaurants that focus on Norwegian cuisine. I've seen it both included as a set menu item or on its own. You will typically see it on the menu over winter (November – February), though some restaurants may serve it for longer periods of time.
Restaurants that Serve Pinnekjøtt:
Oslo: Rorbua: 'Pinnekjøtt from Gol with the Vossakorv sausage, rutabaga, potatoes and broth (http://rorbua.as/) 595 NOK
Oslo: Cafe Celsius: 'Pinnekjøtt from Gol with the Vossakorv sausage, rutabaga, potatoes and broth (http://www.kafecelsius.no/) 455 NOK
Bergen: Bryggen Tracteursted 'Steamed, cured mutton ribs served with mashed rutabagas and boiled potatoes. Two servings!' (www.bryggentracteursted.no) 465 NOK