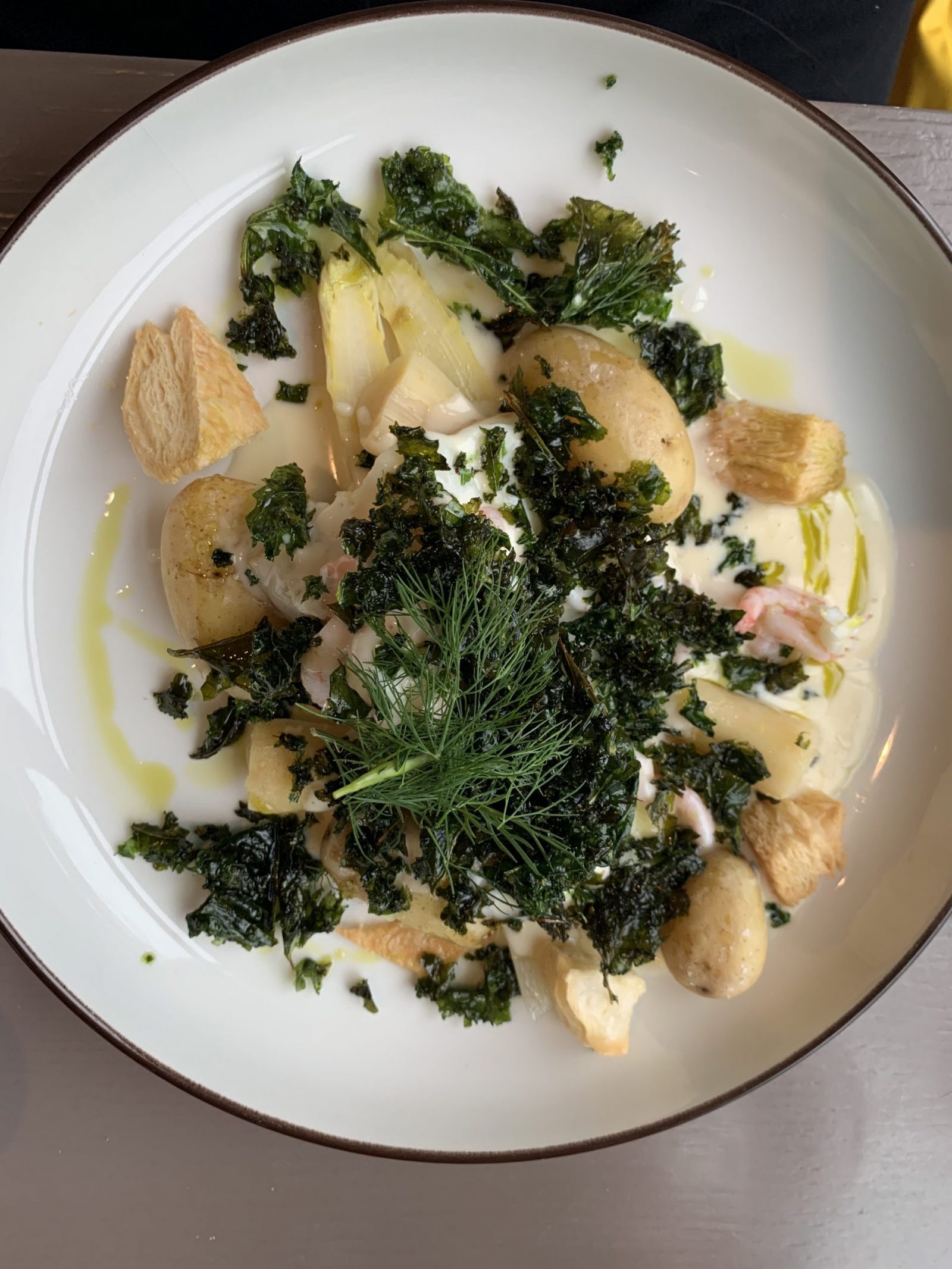 Bergen has a huge number of restaurants with many different cuisines, and it can be a little daunting to try and figure out where to eat. If your goal is to try traditional Norwegian food, it can be tricky trying to figure out what 'pinnekjøtt' or 'prinsefisk' is.
I'm not a huge fan of reviewing restaurants, firstly because it is completely subjective and secondly it's because there are already plenty of reviews online. When I started building "I Love Bergen", I didn't want to tell people what's good or bad; I wanted to put together a travel guide so people could make up their own mind. So, for this restaurant guide I've categorised restaurants by cuisine – whether you be looking for traditional Norwegian food, Japanese, vegetarian, cheap eats, etc. I've also included my experiences at the restaurant. This list is forever growing, so it's best to bookmark it and check just before you come.
For convenience, I've only included restaurants in the inner city centre.
Norwegian food is a surprisingly big term; it means seafood, locally sourced food, food from the farms, and traditional food.
Bare is located within the Bergen Børs Hotel and received a Michelin Star in 2020 for its use of organise local produce. The menu changes according to the season, and you can view the current menu online. It's typically a mix of seafood and meat dishes from Western Norway. Reservations are necessary.
Bjerck is a new restaurant in Bergen with a mostly Norwegian menu, though there are some international dishes as well. They have an international lunch menu (chicken salad, summer salad, fish and chips, shrimps, burgers) and a more Norwegian dinner menu (prinsefisk, chicken breast, entrecote, burgers). 
Whenever someone visits me in Bergen, this is where I take them. It has a good overview of traditional Norwegian food, and that makes it a safe bet for anyone looking to discover Norwegian flavours. Menu includes Bergen fish soup, scallops, kveite, mountain trout, wolffish, bacalao, beef, reindeer, lamb, and deer. The menu is seasonal, so it does change. There's a vegan bacalao and vegan burger as well. 
Bryggen Tracteursted is located inside the old schøtstuene, or kitchen and assembly room, for the Hanseatics, so you get an authentic 18th century experience here. The menu is traditional Norwegian. The tapas include an extensive list of Norwegian seafood (halibut, sardines, salmon, etc) and meat (lamb, whale, reindeer, etc). The a la carte menu has prinsefisk, plukkfisk, fried trout, reindeer and beef
Tasting Menu / 1145 NOK pp (includes boat transfer) ($$$$)
Vestrepollsveien 109
Links
Cornelius is a full seafood experience. You take a boat from near Bryggen at 6pm, ride 25 minutes to the restaurant, and then take the boat back at 10:30pm. When there, you get a set five-course menu. This restaurant is quite popular with visitors, and I can see why! The menu is inspired by the weather of that particular day, and the items change daily depending on the raw materials. It usually consists of shellfish for an appetiser, fish for the main course, and then a dessert. 
Enhjørningen (The Unicorn) is a seafood restaurant located on Bredsgården, the most authentic alley left at Bryggen. You can sit in the old Hanseatic buildings and eat traditional Norwegian seafood! Items include whale, clipfish, fish soup, mussels, reindeer steak, bacalao, and then Norwegian cheeses for dessert
A la carte $ (you can pay 100 NOK or 1500 NOK for a meal here!)
Strandkaien 3
Vegan Menu
Links
Fjellskål is located in the Bergen Fish Market (under the tourist information centre), and it has a great range of different types of seafood and meat dishes at varying prices, so it really is for everyone. The seafood is picked fresh from the market, so you can't go wrong here. Just some of the items are fish soup, 4 types of caviar, various types of sashimi, shrimp, crab (various types), oysters, various types of fish including salmon and cod, whale, fish and chips, pasta, burgers. Vegan menu has the beyond burger and vegan pasta.
1, 2, 3 courses ($$$)
Rasmus Meyers Alle 9 (entry through KODE 4)
Links
Lysverket was shortlisted on the Michelin Guide in 2020, and it is a restaurant I've heard often amongst visitors. It's located near the art galleries on Byparken. The set menu includes scallops, turbot, cow, and dessert. Sturgeon caviar and Norwegian cheeses can be added to the menu. 
Pingvinen is a local restaurant/pub known for its traditional meals and very laid back setting. Meals include meatballs, fish, stew, and four other dishes that change daily. If you visit around christmas, they serve traditional Christmas dishes. On Thursdays they serve raspeballer. 
Restaurant Opus 16 is located within the Opus XVI hotel, practically across the street from the fish market. Mains include cod, lamb, halibut, mussels and langoustines. This restaurant also a very popular afternoon tea on Saturdays from 12pm – 5pm. 
Tasting Menu / 725-845 NOK pp ($$$)
Located inside the old meat market at Vetrlidsallmenningen 2
Links
Restaurant 1877 is located inside the old meat market near Bryggen (the triangular-roofed brick building). The menu is seasonal and locally sourced and typically includes seafood, meat, and dessert. 
Spisekroken is located amongst the old houses on the Nordnes peninsula. The menu changes according to the season and the restaurant sources materials from the local farmers. Their speciality is calf, which is always on the menu. A la carte menu includes king crab, mountain trout, veal, cod, lamb carre. 
To Kokker is owned by the same group as Enhjørningen, so the menus are a little similar. The big difference is that To Kokker (the two chefs in English) is a set menu, whereas Enhjørningen is a la carte. Items on the menu include kveite, deer steak, and whale. 
Located at the Radisson Blu Hotel on Bryggen, 26 North focuses on Nordic food traditions. They have 'Boards from the Fjords', which is an overview of different seasonal flavours from the nearby fjords. At the time of writing, this includes moose sliders, Nordic taco (with lefse), Arctic reindeer tartar or a mixing board. Mains include a burger, lamb, venison, steak, cod, Nordic pasta, and the catch of the day. 
Japanese is very popular in Bergen, probably because of the fresh seafood we can take advantage of. A well-known fun fact is that the Norwegian invented salmon sushi, so why not try some here? Every time my husband and I plan to go out to dinner, he always insists on Japanese as the sushi tastes so fresh!
Nama was the first sushi restaurant to open up in Bergen, and the restaurant mixes Japanese recipes with local ingredients. Tasting menus are available, you can opt for the a la carte menu. Items include Wagyu steak, tempura, lobster, miso soup, tuna tartar, sea bass, black cod, chicken, king crab cake, monkfish, and an extensive sushi bar. The restaurant even has a sushi course! Takeaway is also available (see website for details). 
Sumo is our go-to sushi restaurant. The menu is Asian fusion and the sushi list is extensive and fresh. There are plenty of small dishes as well as poke bowls. Mains include red curry, pad thai, sticky pork, ushi burger, Chicken satay, bao buns, dirty maki, and so much more. It's not just Japanese food but a huge mix of different types of Asian food, but we come here for the sushi. 
Not everyone wants a fine dining experience; some of us just want to have a good, safe, tasty and filling pub meal in a really laid-back setting. I hear you – I always try to get to a pub when I travel somewhere. Here are some of Bergen's pubs. 
Bryggeriet Restaurant and Microbrewery
$$ – $$$
Torget 2 (the large white building on the fish market square)
Links
Located just off the fish market, Bryggeriet is a popular gastropub with the locals. The menu focuses on seafood and meat dishes that are Norwegian-inspired, and there's an excellent selection of beer from the microbrewery. They've got burgers, fish and chips, cod, mussels, beef tenderloin, chicken breast, pork, quinoa salad and stuffed eggplant. The microbrewery was the first to be established in Bergen and is 135 years old. 
Located on Bryggen, Madam Felle is one of the spots where you see everyone sitting outside having a beer on a warm summer day. The menu includes snacks (nachos, anyone?), caesar salad (veggie and chicken), various sandwiches (smoked salmon, shrimp, blt, chicken curry, steak), quesadillas, hamburgers, ribs, steak, and scampi. check the website for their regular concerts. 
Naboen is a popular Bergen pub with a simple menu consisting of a hamburger, fish and chips, reindeer wrap, toast with mushroom and beef, and ragu of beef tail with root vegetables. The a la carte menu has a little more, including caviar, Norwegian salmon, cured reindeer, mackerel, hake, grilled sirloin of deer, duck breast, Swedish meatballs and Swedish sirloin "plankstek". 
Norwegians love Italian food – after all, we are the largest eaters of pizza per capita in the world! That's mostly frozen pizza, but until someone opens a frozen pizza restaurant you'll have to opt for some fresh pizza. I have heard from some Italians that the Italian restaurants in Bergen are better than they are in Italy, so don't shy away from trying Italian food in Norway. 
$$ – $$$
Torget 3 (in the big white building on the fish market square)
Links
Olivia is a really popular Italian restaurant chain throughout Norway, and this is Bergen's Olivia right here on the fish market. This Olivia is inspired by Sicilian food, and the menu includes a large list of pizzas, pastas, steak, salmon, etc. 
Ruccola is a lot more laid back than the other Italian restaurants, and also more affordable. On the menu you'll find a large list of pasta, ravioli, risotto and pizza. 
Vilani is a new Italian restaurant in Bergen; my husband went there for a work dinner a few weeks ago and absolutely loved it. The menu includes focaccia, various pastas, salad, soups, risotto, and meat/fish mains. The pizza menu is traditional Neapolitan pizza. They have a huge list of vegetarian and vegan pizzas. 
Villa Blanca is a popular pizza restaurant amongst the locals (I hear about it a lot!). The menu includes a huge list of pizzas, as well as some meaty mains. 
See Also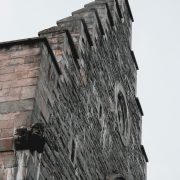 Norway didn't really experience international cuisine until quite recently (the first wave of immigrants occurred in the 1970s) and since then international restaurants have popped up all across the country. Bergen is not lacking in a range of different cuisines. If you are budget conscious, the international restaurants are typically cheaper than the Norwegian restaurants, and the food is just as good. Here are some of them below!
Brasilia is a Brazilian restaurant with buffets (meat or vegetarian), and there is an extensive list of cocktails and other types of drinks. You choose your side dishes from the buffet, and then they serve you 12(!) types of meats. Brasilia is popular with the locals!
Horn of Africa is an African restaurant with a focus on Ethiopian cuisine. Meals include shiro (ground chickpeas), tibs chilli, beef stew, chicken stew, shreds of lamb, or you can opt for a selection of four different meat or vegetarian dishes for 459 NOK for two people. It's one of the top rated restaurants in Bergen (no. 3 on TripAdvisor), so it's certainly worth a go!
When in Bergen, go to an American diner. You can sit in a New York taxi, dine next to Elvis, or just soak up the atmosphere of this diner. They have film quizes (in English) on Thursdays at 8pm if you want to join. The menu includes pancakes, burgers, ribs, quesadillas, and veggie burgers. 
This list is comprised of cafes and eateries that are smaller in size and quicker than restaurants. They are perfect if you are budget conscious, don't want to spend a night out at a restaurant, or are looking for lunch somewhere quick. 
Daily Pot is a healthy cafe with a wide selection of vegan options, as well as a couple meat options. They have a list of soups, sandwiches, 'power bowls' and cakes. 
Vegan Vacation is a 100% vegan restaurant and is located just behind Bryggen. The menu is a bit of everything and includes various sandwiches, risottos, pastas, burgers, pizzas, quiche and desserts. 
| | |
| --- | --- |
| Norwegian | English |
| Blåskjell | Mussels |
| Hjort | Red Deer |
| Hval | Whale |
| Kamskjell | Scallops |
| Kveite | Halibut |
| Løyrom | Caviar |
| Ost | Cheese |
| Rein | Reindeer |
| Sjøkreps | Crayfish |
| Svin | Pork |
| Øster | Oyster |