When visiting Bergen, you'll see all of these flyers and ferries promoting day trips to the fjords. There are so many ways to get to the fjords from Bergen, and there are so many different place-names that are unfamiliar to visitors. I decided to write an overview of which areas are the best places if you want to take a day-trip from Bergen to get to the fjords. There are better tours than others, and there are more scenic places than others, but it depends on how much time you have, your budget, and your own personal interests. Here's how to get to the fjords from Bergen!
How to Get to the Fjords From Bergen
The Map
I have made a map outline approximately where all the travel routes are, as well as the highlights on that route. I've also put a rough outline of where the best scenery is. This is an approximation and not 100% accurate; it's more designed to give you an idea of what's in the area.
Click the image to make it larger.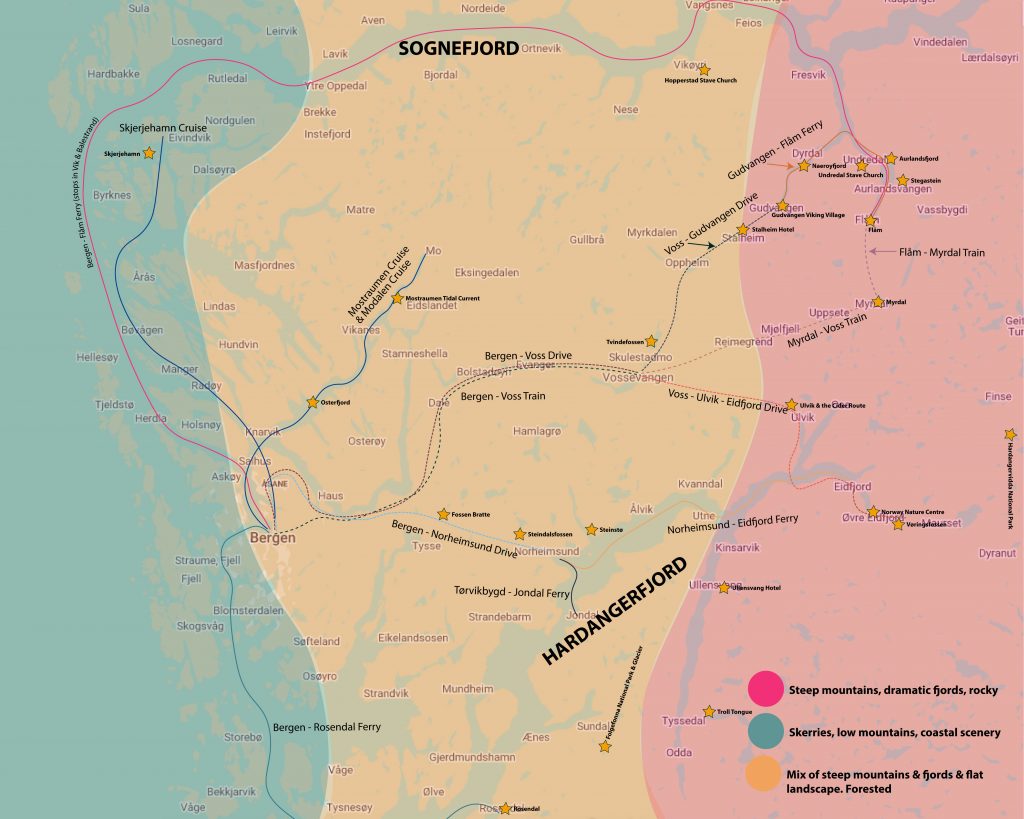 What to Consider
Time
How much time do you have? From Bergen, you can either take a half-day trip or a full-day trip. The half-day trips take 3-4 hours, while the full-day trips take up to 12 hours. The more time you have, the more flexibility and chance you have to see the dramatic fjords. Half-day trips do not take you to the most dramatic places.
Budget
Any tour from Bergen is expensive, often costing between 1000 and 2000 NOK. The half-day trips are of course cheaper, varying from 450 to 700 NOK. The more money you spend, the more you'll see. The cheaper tours may not be worth your money as they don't take you out to the most dramatic areas.
Can You Do it Yourself?
The 'in a nutshell' options are not guided and use public transport, which you can book yourself. In some cases, it works out to be cheaper.
Do you need a guide? Possibly. It depends on your interests. I'm working on writing guides to all these places, but hiring a guide in some cases is really well worth it. You want to make sure the guide knows the areas, though. If you end up with a new guide who lives in Bergen, chances are they've been to the fjords just a couple times.
The Reality of Seeing the Fjords
Bergen is on the coast, while the most dramatic scenery is found inland. You don't get dramatic fjords along the coastline; instead you get rocky islands and a very flat landscape. If you want to see the most dramatic bits of nature, you have to head inland. This is when a half-day becomes a full-day.
Spend a Night in the Fjords
If you get the chance, opt to spend a night in one of the small villages to break up your trip. It gives you more time to see things and enjoy the nature. Try to spend a night in places like Flåm, Balestrand, Ulvik, Eidfjord, or even Voss.
What to do along the Fjords
I have a whole page dedicated to activities on the fjords, and you can view it by clicking the button below.
Full-Day Trips
The Sognefjord
The Sognefjord is the longest fjord in Norway and the second longest in the world. You won't have time to see the whole fjord in a day, and you don't need to. Towards the sea, it's quite flat and rocky (and maybe a little dull). Further inland you do get the more dramatic scenery. However, visiting the Sognefjord is perhaps best when you visit the small fjord branches off it, namely the Naeroyfjord (UNESCO World Heritage listed) and the Aurlandsfjord (where Flåm is). These are the two 'must-see' fjords on the Sognefjord and where most tours will take you.
Norway in a Nutshell
Norway in a Nutshell (NiN) is the famous day trip that will take you to some of the most beautiful places in Western Norway. It comprises of a series of public transport routes that will take you on trains, ferries and buses past dramatic scenery. It's a great option if you really want 'Norway in a nutshell', but keep in mind it's incredibly popular in summer.
Click here to see their website.
What You Do:
Train from Bergen to Voss
Bus from Voss to Gudvangen (note – you don't stop at Tvindefossen or Stalheim Hotel)
Ferry from Gudvangen – Flåm on the Naeroyfjord (the true highlight!)
Train from Flåm to Myrdal (the famous Flåm Railway)
Train from Myrdal to Bergen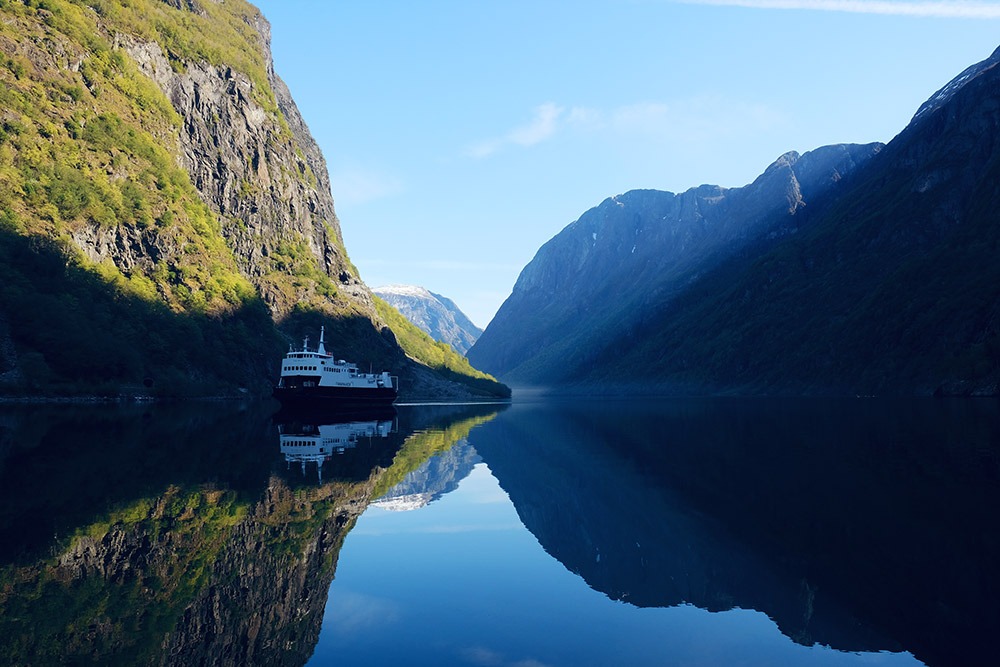 The Good Bits:
The Gudvangen to Flåm Ferry is incredible and is the absolute best of the best when it comes to getting a true feel for the fjords. I can't recommend it enough
The Flåm Railway is incredibly famous and well worth it. You see the typical West Norwegian landscape on a 55-minute train ride!
Things to Consider:
The trip takes 10-12 hours and has little time to stop and relax. You are constantly on the move, and photo-stops on the trains and buses aren't possible.
Besides the Gudvangen – Flåm ferry, you don't see fjords. You're up in the mountains
Consider spending a night in Flåm to make the trip more relaxing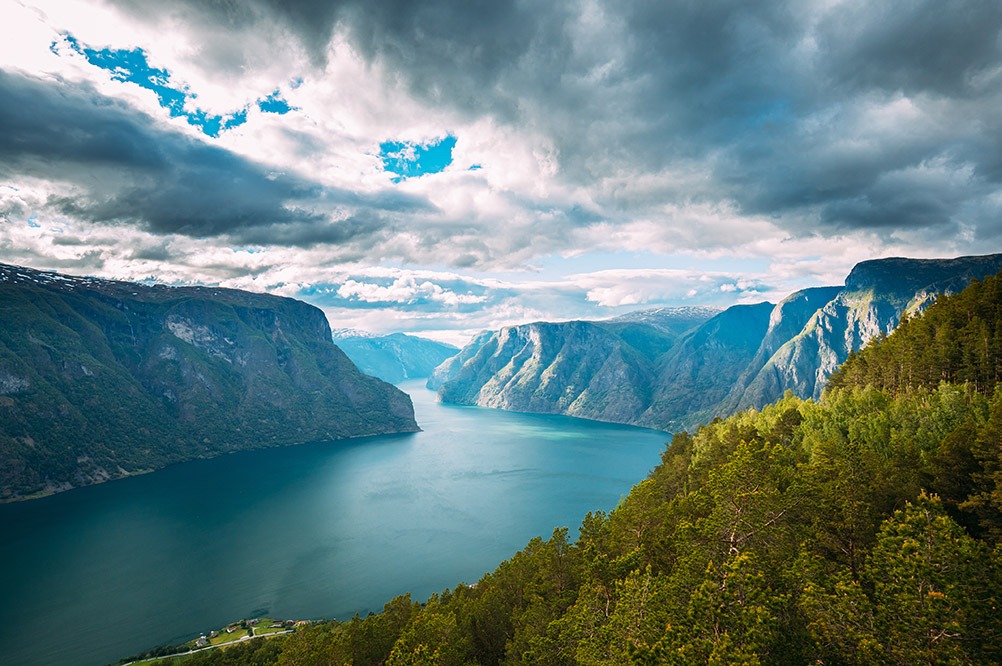 Sognefjord in a Nutshell
The Sognefjord in a Nutshell is run by the same team as Norway in a Nutshell (NiN from here on in), but you take a 5.5 hour ferry cruise from Flåm to Bergen instead of taking a train back. Is the Flåm – Bergen Sognefjord cruise worth it? Maybe for the first couple hours. I find long parts of it to be a little boring, and the ferry is a little basic for such a long trip. Still, though, you see most of the Sognefjord and the coast around Bergen.
Click here to see their website.
What You Do:
Train from Bergen to Myrdal
Train from Myrdal to Flåm (the famous Flåm Railway)
Ferry cruise from Flåm – Bergen
The Good Bits:
Taking the Flåm Railway, of course
You get some time in Flåm before the afternoon cruise
The Flåm to Bergen cruise often has commentary and you do pass some genuinely pretty places
Things to Consider:
While it's not that much longer than NiN, it can feel it. The train from Bergen to Myrdal is long, and the ferry is even longer.
Consider breaking up the trip with a night in Flåm or Balestrand
Day Cruise to Vik
If you want to see the fjords but feel Flåm is a little too far away or crowded, you can book a day cruise to Vik, a small village on the Sognefjord. You take the Bergen – Flåm ferry but get off in Vik, and get five hours in the village to taste cheese, have soup for lunch, and have a guided tour of the Hopperstad Stave Church, possibly the oldest of the stave churches. This is all included in your ticket.
Click here to see their website.
What You Do:
Morning ferry Bergen – Vik (same ferry that goes to Flåm)
Lunch in Vik followed by cheese tasting
Guided tour of Hopperstad Stave Church
Ferry back to Bergen
The Good Bits:
Hopperstad Stave Church is really worth seeing!
Things to Consider:
You won't see the dramatic scenery you think of when you hear 'fjord'. The Sognefjord is wide and the mountains in this area aren't as steep as what you'd see towards Flåm
It's the same ferry and the same views back and forth
You can take a train to Voss and then a bus to Vik and save time and money if you want to see the stave church.
Round Trip Cruise to Flåm
Want to see Flåm and nothing else? Take that 5.5 hour ferry from Bergen to Flåm! You get 2 hours to explore Flåm before turning around and going back.
Honestly? Taking that 5.5 hour ferry two times in one way sounds tedious to me. If you're thinking about doing this one, spend the night in Flåm or do NiN.
Click here to visit their website.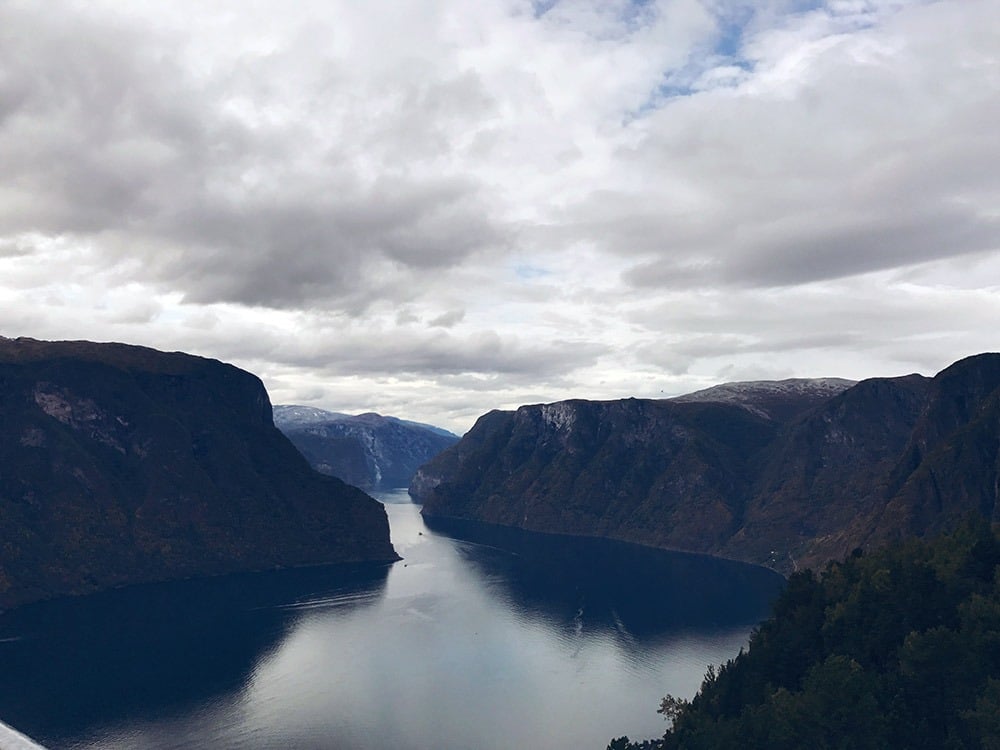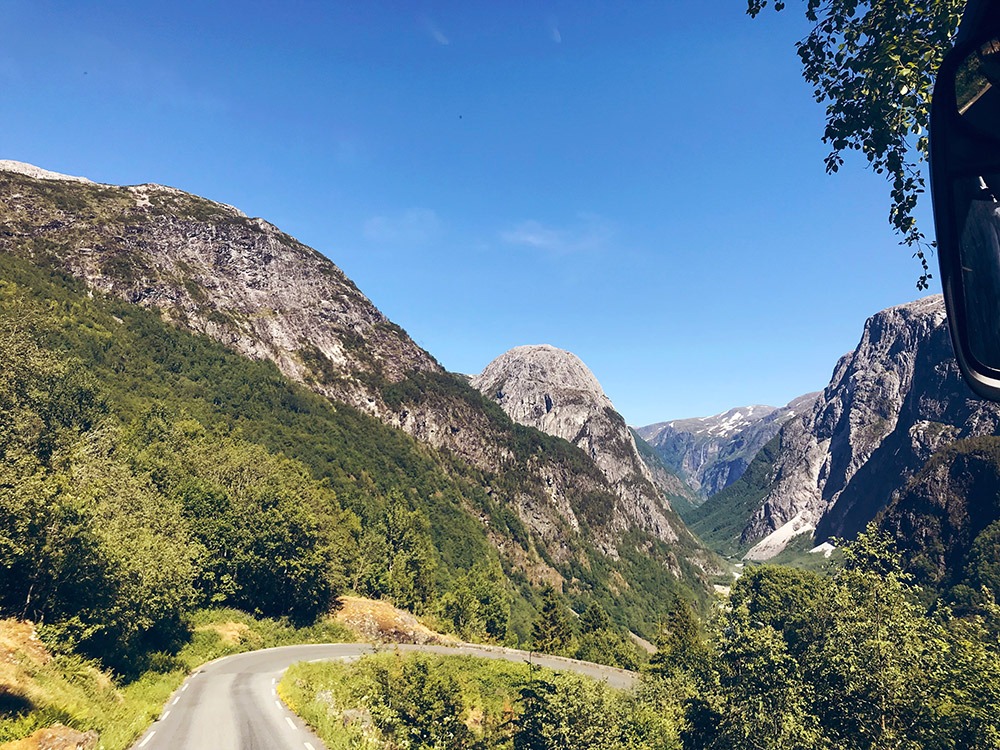 Guided Bus Tour to Flåm
There are some options for guided bus tours to Flåm and surrounds. If you don't want to do the various trains and public buses, you can do a group or private driving tour to the area. You see practically the same things as the NiN group, but you have the chance to stop and take photos. Most tours include Tvindefossen and Stalheim Hotel as photo stops, as well as the super scenic Stegastein Viewpoint in Aurland.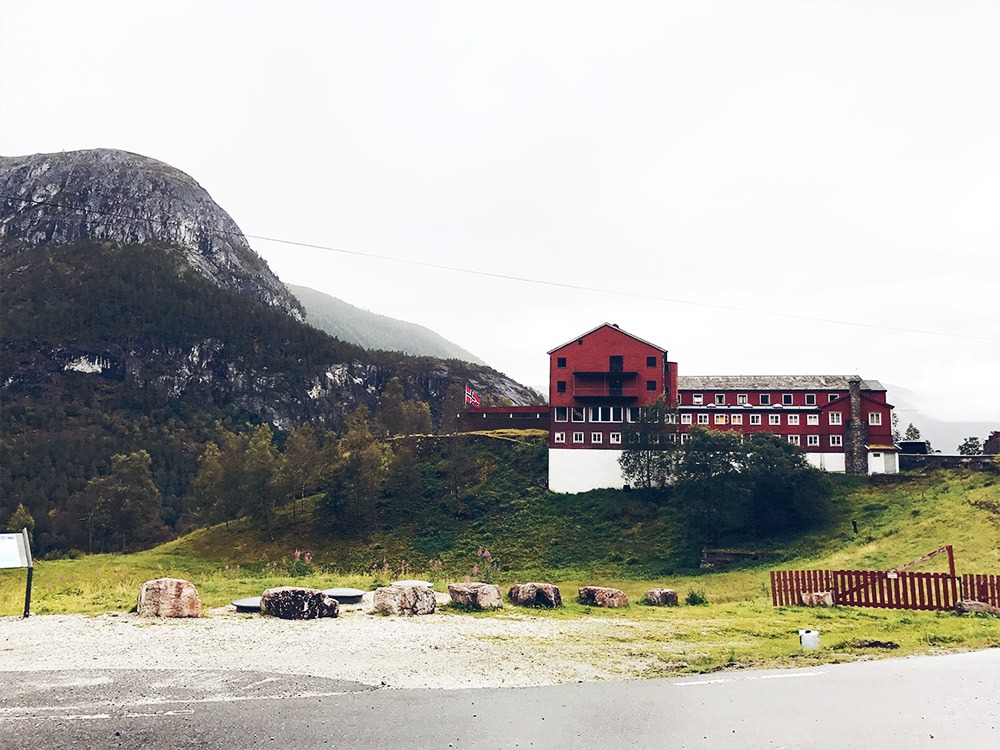 What You Do:
Drive Bergen to Voss and then to Gudvangen via Stalheim Hotel. Then you head from Gudvangen to Flåm
Drive Flåm – Aurland and up to the famous Stegastein Viewpoint
Lunch in Flåm
Ferry Flåm – Gudvangen (the same very scenic ferry I mentioned above)
Get picked up in Gudvangen and drive back to Bergen
The Good Bits
Stalheim Hotel and the view from it is INCREDIBLE. And the road down from Stalheim to Gudvangen, Stalheimskleiva, is a terrifying but excellent highlight
Stegastein Viewpoint is incredible
Lunch in Flåm!
The ferry cruise on the fjords is included
Things to Consider
There's no Flåm Railway included
Almost all of the driving is inland. You see the fjords on the cruise and at Stegastein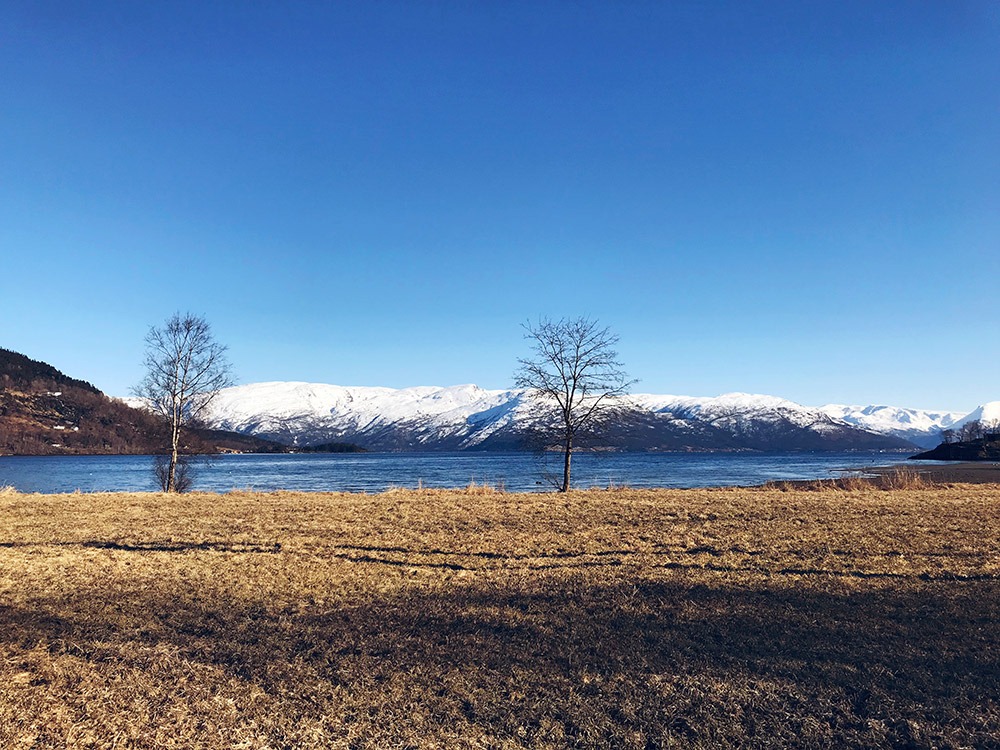 The Hardangerfjord
The Hardangerfjord is the second-longest fjord in Norway and is often regarded as the most beautiful fjord. It's a popular place in the summer but generally less crowded than the Flåm area, so it's a good alternative if you want a little more peace and quiet.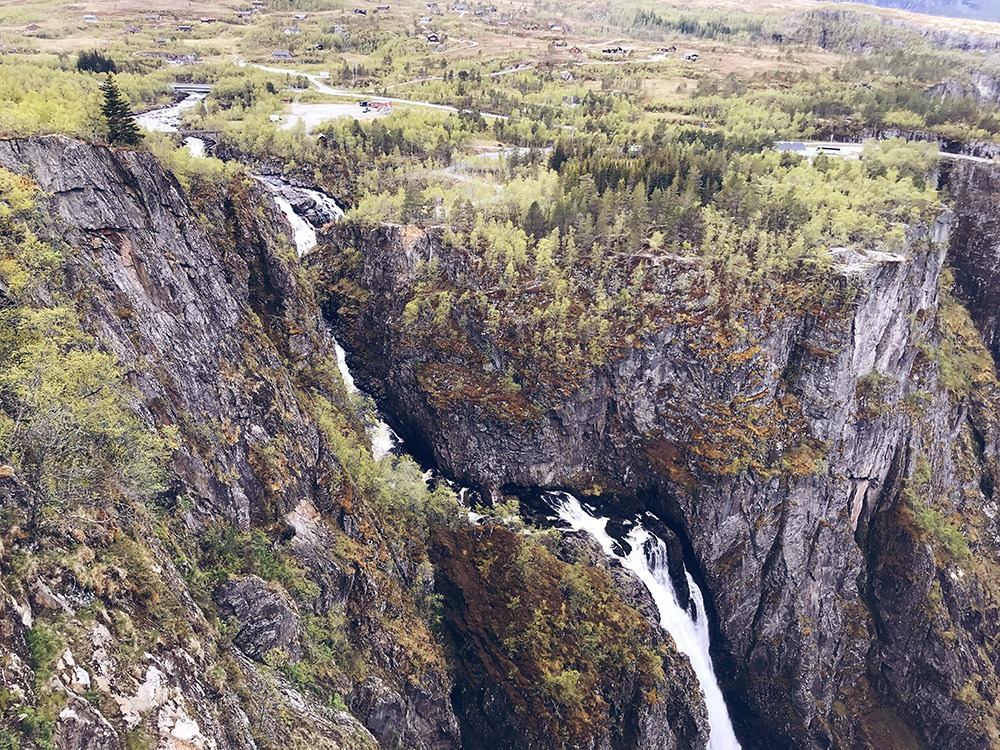 Hardangerfjord in a Nutshell
This is the Hardanger equivalent of NiN. While I haven't done the program, I have been to all these places, and to be honest it looks lovely and more scenic than NiN. You take a fjord cruise that isn't as famous as the UNESCO Gudvangen-Flåm cruise, but it is still incredibly breathtaking. Also, the scenery here is a little more varied than what you get on NiN.
What You Do:
Train from Bergen to Voss
Bus from Voss to Eidford via Ulvik
Visit the famous Vøringsfossen
Ferry from Eidfjord to Norheimsund
Bus from Norheimsund to Eidfjord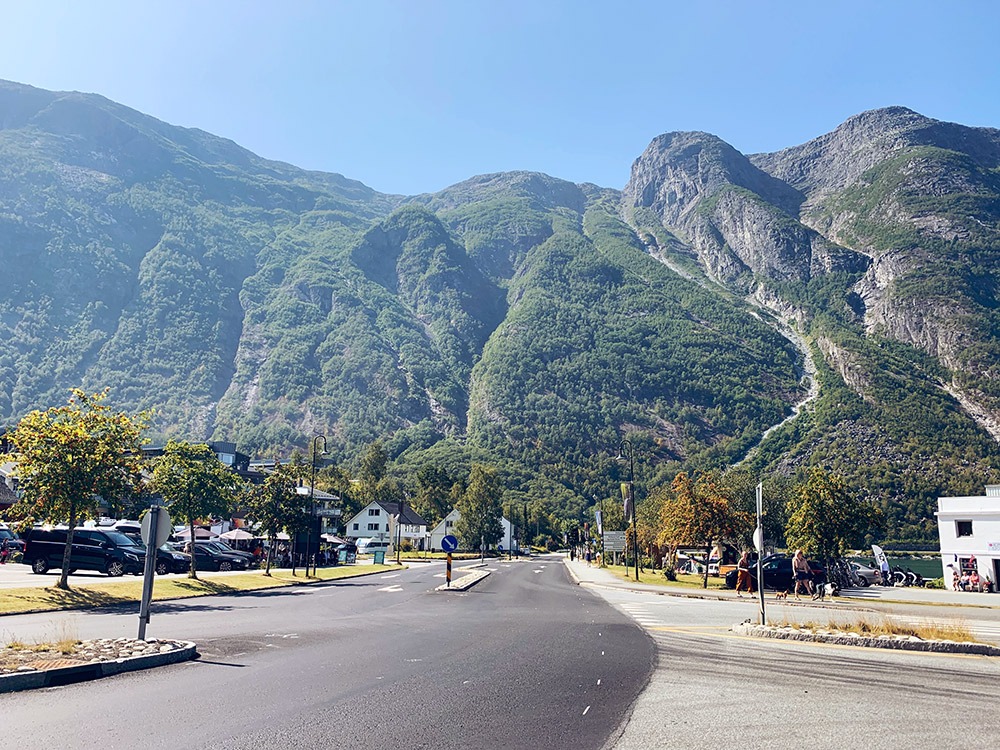 The Good Bits:
Vøringsfossen is incredible
Cruising on the Hardangerfjord
Things to Consider:
Much like NiN, it's a lot of being shuffled around with little time to stop and appreciate nature
Seriously consider breaking the trip up with a night in Eidfjord
NiN operates all year round; Hardangerfjord in a Nutshell only operates during the summer months. There is a winter version of the tour that doesn't have the Eidfjord – Norheimsund cruise but instead you drive from Eidfjord to Odda (this is a gorgeous drive!) and then to Rosendal, where you take the ferry back to Bergen. This ferry isn't as scenic. See below. Click here to see the winter program.
Boat Cruise Bergen – Rosendal Roundtrip
If you want to see the Hardangerfjord but save some money, you can visit Rosendal with the public ferry for a day. You get 3.5 hours in Rosendal, which has a famous manor house (Barony Rosendal) and the Folgefonna Centre which is a museum about the nearby national park. Still, 3.5 hours is a lot of time and you don't get to see the park.
What You Do:
2 hour ferry from Bergen to Rosendal
3.5 hours in Rosendal
2 hour ferry back to Bergen
The Good Bits:
The Folgefonna Centre is a great museum about the nature of the region
Things to Consider:
You don't really see the Hardangerfjord; most of the cruise is along the coast
There isn't so much to do in Rosendal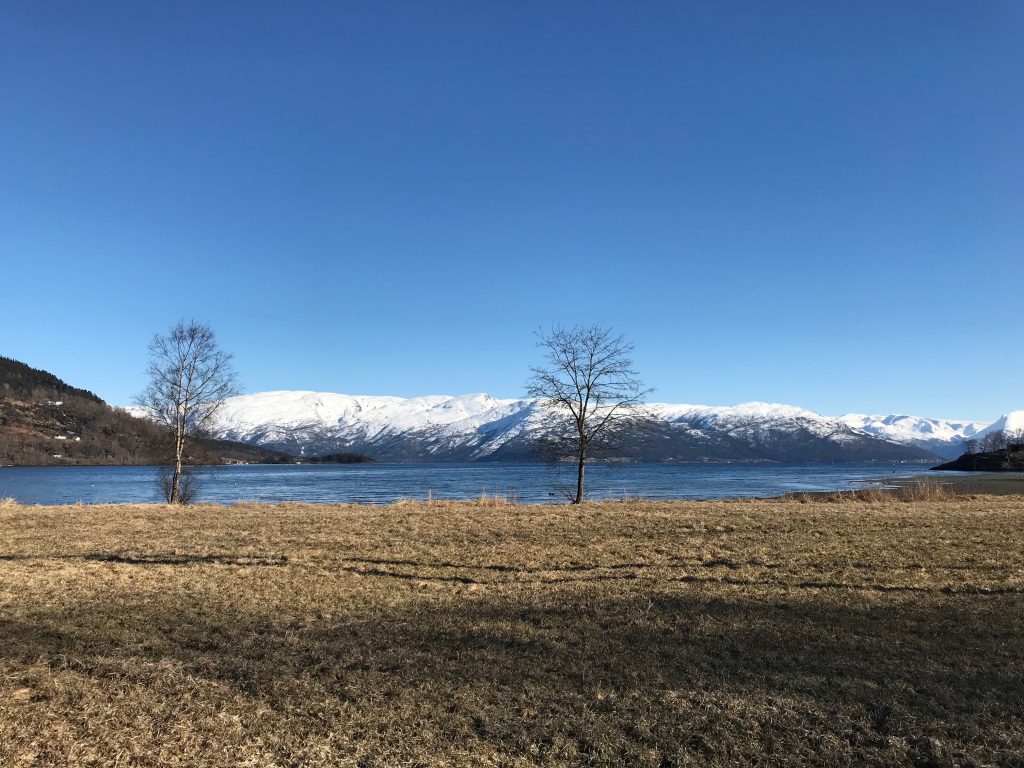 Guided Bus Tour to Hardanger + Lunch and Cider Tasting
Here's the non-public transport option. You can join a guided bus tour from Bergen to the Hardanger region and get a chance to taste some apple cider. I wouldn't miss this chance; the region is famous for it. And I personally love it. Bring me back a bottle, please? The bus tours from Bergen have great schedules, but it's still a lot of driving and being shuffled about.
What You Do:
Drive from Bergen to Norheimsund, stopping at Steindalsfossen on the way
Take a ferry from Tørvikbygd to Jondal
Visit some apple cider farms
Take the ferry back to Tørvikbygd
Drive back to Bergen
Shorter Fjord Tours
If you don't have the time or funds to take a full-day trip from Bergen, there are some wonderful half-day options available.
Bergen – Mostraumen Cruise
This is a very popular tour from Bergen. You go along the coast and then through the Osterfjord towards the Mostraumen Strait. Once there, you turn around and come back to Bergen. They have two departures a day in the summer and also operate in winter. The area is scenic and gives you a glimpse into the Norwegian fjords.
Bergen – Modalen Cruise
This is a different company than the one mentioned above, but it seems like they go to the same place. This tour promotes itself as going all the day to Modalen, a tiny village at the end of the Mofjord (where the Mostraumen Strait is). The area around Modalen was a Viking settlement area and there is a church from 1024 located in the village (though it was rebuilt in 1622)
Bergen RIB Boat Safari
You can book a RIB boat safari from Bergen, which would be a lot of fun. You don't see the fjords really; you're more zig-zagging between islands and skerries on the coast. Still, it sounds like a good tour!
Half-day tour to Skjerjehamn
The half-day tour to Skjerjehamn is a nice and popular half-day trip for those with little time, but again it doesn't take you to the steep fjords. You take a scenic cruise along the coast to Skjerjehamn harbour, where you get to spend a little under an hour walking around before taking the same cruise back to Bergen.
Enjoy the fjords!
I hope my overview has been of some use to you. I know there are so many companies offering so many variations of trips to places with strange names, but hopefully this makes it a little easier for you.
If you've done one of these tours, write what you thought of it in the comments. Similarly, if you know of a great tour I haven't mentioned please write it below.
I hope you enjoyed my guide on how to get to the fjords from Bergen!